Sunday, February 12, 2012 >> An update of my life.
Wooots!
Havent been updating for a while now. Really wanted to do an update today.
BY the way, its YEAR 2012!!!!!!!!! looking at the archives on the right hand side
->
I've been bloggin for the
8th
year already!!!!
Had a drink just now with my sister n aunt at HK xing wang cafe talking about some things. Things got really bad when i started to talk about my plans for the future n sister was trying to input ideas. I appreciate everything good that my sister has in mind for me. However, I have my own ideas and expertise, as well as i know my limitations if i were to go into some business.
Got really worked up when she seem as if shes the expert. However, i know very clearly what i am doing n all i wanted was actually support from my family members instead. Suggestions are welcomed but i also hope they are nicely put across instead of forcing it down upon me. I tend to get defensive about my ideology.
TYVM
.
But I'm glad we made things up quite immediately because as much as i would like to give her advice, i will never question upon how she runs her life. Same as what i would expect of her. I just want support.
Anyways,
Life has been good to me. Although I am not earning much at this point of my life and it has been like this for the past 2 years, I am contented.
NOT FULLY
though. Would like to earn more in the future to supplement my life as well as get ready for the next chapter of my life.
Reason #1
Football has always been an integral part of my life. As much as i really wanted to be a professional footballer when i was younger, I didn't make it to the top level. I believed that if i had proper training from coaches at a much tender age as compared to 17 years old when i tasted my first proper footballing lessons, I would well make it to the top, lest for meeting lousy coaches which undermine my playing abilities along the way.
I am now a football (or in the U.S. they call it Soccer) coach now . I have been a junior coach for the past 2 years earning experiences here and there. I've have got experiences in coaching the less fortunate, i.e. to say the Learning Disability kids as well as Cerebral Palsy kids. As much as i would like to post pictures here to show my experiences working with them, I can't. The experience has been very very enriching. I learn how to coach kids with learning disabilities in soccer and get first-hand experiences on how different the development of their motor and cognitive skills can be to normal footballers of the same age.
Coaching the cerebral Palsy footballers has even open my eyes even more to a chapter of football that i have never seen. I never knew how difficult it was for these footballers to walk about without obstacles, much less play a mean game of football. These guys can play man. But i must admit, I am thankful for the chance to be able to work with these footballers. They definitely enriched my footballing knowledge and I can be glad to say that I have EVER worked with Disabled footballers.
More recently,
i got a fabulous offer to be part of a Secondary School soccer team as a Sports Trainer (Yes, I'm also a qualified Sports Trainer). The offer is fabulous not because of the money. It was the experience to work in a Secondary School of Niche Status in Football. The School has quality teachers which supports the cause of building a talent pool of young footballers aged 12-17 for the cause of the now defunct Goal 2010. I get to work with my Instructor from my coaching course days and has been tapping on his vast experiences in dealing with young footballers from the technical aspect. Even more recently, he made me handle his young charges in the U-14 Center of Excellence Challenge Cup in which the school collaborated with a football club. We emerged champions and it has gave me a valuable insight to football at a different level.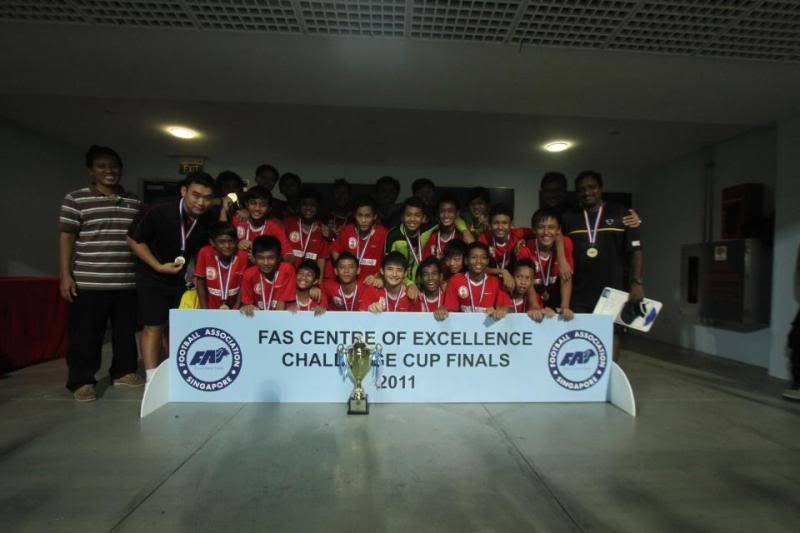 Champions of the COE challenge cup 2011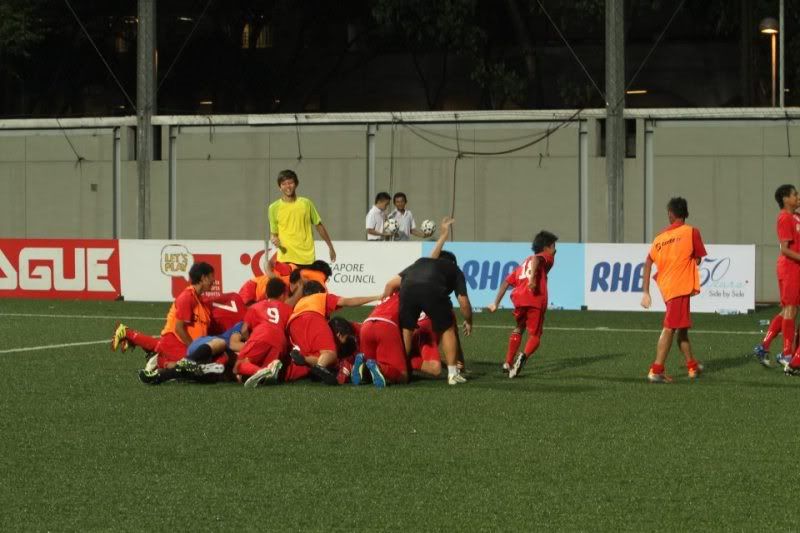 I really liked this picture, cos it shows the elation that both player and coach (myself) share upon winning a tournament and it really fuels my hunger for more success in my career n life.
All this experiences really fueled me up in my quest for success in life. I never knew how my life would be. Everything is shaping up. However, it is still unknown whether my choice is a viable one at that.
My Best friend of 26 years.
YES! 26 years!!!
has been doing really well in the same field. I wish to emulate his success. We have plans to collaborate and do up something. Hopefully, we're headed in the right direction. I'm holding back because i am unsure if it will be a success, however, I'm confident that if the both of us go hand-in-hand, we'll be able to create even more success as well as reach higher peaks because of our friendship, trust and understanding.
I have also come to meet someone that I am interested in. However, I really don't know if I'm ready for a relationship. Emotionally? Maybe Financially? Nope. She's a person whom i feel can understand my choice of work. Things have been going well, although it may just be wishful thinking on my own part. Best Friend says to go and try, cos you'll never know. However, due to past issues, i guess my heart is always "on guard" and not ready. Maybe I'll ask. Naturally since I'm the guy. However, I've been harping on the issue and hovering upon whether to admit my admiration for her and if i can handle the negatives.
Having said so much,
I'm happy for what I am today.
I'm thankful to my
parents
for being strict with me when i was younger so I won't be a disgrace today.
I'm thankful to my
2 lovely sisters
for showing me things that I never knew.
I'm thankful to my
grandma
for spoiling me.
I'm thankful to my group of close friends,
Gary
especially,
Thomas, Kang, Wilson
and
Yaozheng
.
Thanks guys, you guys have been people that i have looked up to, to emulate what you all have achieved in life.
I'm thankful to my instructor,
Coach Zai
for giving me the opportunity that you have given me so far in my 2 years of coaching so far.
I'm thankful to my poly classmates,
Wx, Yong, Ah Sen, Sam, Ziyou, Dingsheng, Alex, Ah Si, KC
Thanks guys for working hard together back then and giving me memories that I will NEVER forget.
Thanks
Huiqing buddy
for giving me Work n Relationship advices over coffee and meetups near our place. Will miss you and
Bon
once you all move away. *sobs*
Thank you
Laura sister
for being my godsister since we met many many years ago thru' a forum. You took great care of me whenever i was feeling down and especially at one point in my life when i felt nothing mattered.
I'm thankful to
Angela
, who once was an important part of my life, gave me the drive that i needed to map out my future back then.
Lastly, my Uni classmates especially
Jeff, Jon, Jo, Rayson
n
Owen
. Thank you guys for encouraging me during Uni days. Thank you people, you all have been so important and i thank you sincerely. No amount of thank-yous can express how grateful I am.
Love you guys,
Leo.
Mood: Thankful
Listening to: Bon Jovi- Thank you for loving me.
fisherman's fren: leo ranted @
1:50 AM
Wednesday, December 21, 2011 >> its been ages man.
guess nobody actually comes in and read my posts anymore,
but who cares?
i still do.
i come in once in a while to read on my old post n reminisce on the past. Many years have passed by already, the scenes still etched clearly on my mind.
i dunno why i still think of "her" at times.
Attended weiyang's birthday bash last week at Costa sands resort in Pasir Ris, saw her clique there. I really dunno what to talk to them about. Luckily i had buddy Huiqing with me, as well as Zhenyi.
anyway,
its late n i have to work later so i gotta hit the sacks !!!
nitey nites!
mood: a-okay!
Listening to: Kim Gunmo - wrongful meeting
Labels: in
fisherman's fren: leo ranted @
3:05 AM
Saturday, October 09, 2010 >> my conscience is clear.
我问心无愧。。
fisherman's fren: leo ranted @
3:11 PM
Monday, October 04, 2010 >> 开不了口让你知道。
才离开没多久就开始
担心今天的你过得好不好
整个画面是你
想你想的睡不着
嘴嘟嘟那可爱的模样
还有在你身上香香的味道
我的快乐是你想你想的都会笑
没有你在我有多难熬
(没有你在我有多难熬多烦恼)
没有你烦我有多烦恼
(没有你烦我有多烦恼多难熬)
穿过云层我试着努力向你奔跑
爱才送到你却已在别人怀抱
就是
开不了口
让她知道
我一定会呵护着你也逗你笑
你对我有多重要
我后悔没让你知道
安静的听你撒娇
看你睡着一直到老
就是
开不了口
让她知道
就是那么简单几句我办不到
整颗心悬在半空
我只能够远远看着
这些我都做得到
但那个人已经不是我
mood: Missing you.
Listening to: 周杰伦-开不了口
fisherman's fren: leo ranted @
1:48 PM
Wednesday, September 15, 2010 >> hmm
i havent been updating for awhile now already...
but i really need to blog about some kinda feelings in here..
something that i cant post in FB.
I wanna say...im glad we're talkin again..
i will give my best to keep our friendship together.
i hope you believe in me like before..
please also try to make it like before, will ya?
hee...
i wanna tell you.. but i guess its not the right time.
but believe me.
i never will hurt you ... i will let the pain subside.
mood: betta
Listening to: 4men- baby baby.
fisherman's fren: leo ranted @
11:48 PM
Monday, April 12, 2010 >> yoga - 说谎。
是有过几个不错对象
说起来并不寂寞孤单
可能我浪荡让人家不安
才会结果都阵亡
我没有什黱阴影魔障
你千万不要放在心上
我又不脆弱何况那算什黱伤
反正爱情不就都这样
我没有
说谎
我何必
说谎
你懂我的我对你从来就不会假装
我哪有
说谎
请别以为你有多难忘
笑是真的不是我逞强
我好久没来这间餐厅
没想到已经换了装潢
角落那窗口闻得到玫瑰花香
被你一说是有些印象
我没有
说谎
我何必
说谎
你知道的我缺点之一就是很健忘
我哪有
说谎
是很感谢今晚的相伴
但我竟然有些不习惯
我没有
说谎
我何必
说谎
爱一个人没爱到难道就会怎黱样
别说我
说谎
人生已经如此地艰难
有些事情就不要拆穿
我没有
说谎
是爱情
说谎
它带你来骗我说渴望的有可能有希望
我没有
说谎
祝你做个幸福的新娘
我的心事请你就遗忘



fisherman's fren: leo ranted @
3:01 AM
Tuesday, March 16, 2010 >> update....
hey!
its been awhile since i last update in leonarddranoel.bs. com..... well anyway... these few mths busy with work cos CNY period... always the busiest period for FB, mitju n camou. These few months really slogged out for FB... however got some feelings that Im not happy about... Dont know why .. but after so many years of putting in effort.. i would have expected them to appreciate and be aware of my efforts. Despite everything i've done... maybe its still not enuff to them...and that they cant trust me in more important tasks... That i will never know...
on a happier note.. 我毕业了!!!!
真开心。。 我真的做到了。 之前,我还有一点怀疑我对自己的肯定。。 我那时压力很大很大, 好多事情要烦,很想逃离那时的情景。。 但是终于做到了!!!
但是,
因为毕业了,让我感受到不同的压力。 现在家人一直问我几时才会找份工作。我感觉到很烦。。因为我要考虑到好多好多,你们可不可以给我一个人去处理,好烦好烦好烦。。。每天在想这个问题。最近也遇到了和朋友或同事之间的不满和不愉快。。 但是我会振作起来,一定为自己而奋斗,不让关心我的人失望。。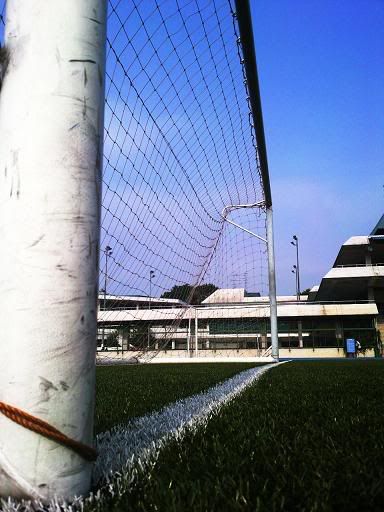 "目标就在眼前,为何我却得不到。我上不去也下不了。。左右为难。。。 =(
"
Mood: ok lor.
Listening to: 罗志祥- 爱不单行
fisherman's fren: leo ranted @
2:29 AM